Making Gnomie Farmland Adventure
January 20, 2015 09:24
Like so many of my ambitious projects, Gnomie Farmland Adventure started out with a pretty simple concept and goal, to make an educational yet fun app for kids. It was all about telling a good old fashion story, like the kind I grew up with as a kid, using today's technology. I wanted this to be an app where kids could explore, learn and interact with the story and its characters. Developing Gnomie Farmland Adventure has been, well… an adventure, but well worth the time, effort and energy.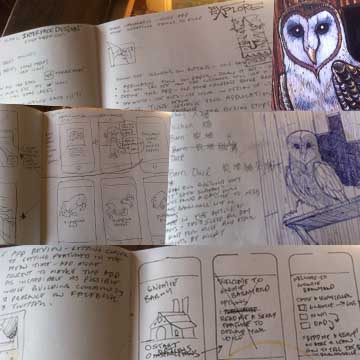 Creating an app has many parts, from the first idea to completion… way more pieces and parts than I ever expected. Gnomie Farmland Adventure started as an idea that quickly filled a huge sketchbook and then some. Turning all of those ideas into a finished app in a way that combined classic story telling on modern devices was a labor of love.
I was lucky enough to work with the talented San Francisco-based bands Lucky Cloud and El Capitan to record original music for the app. Sander, our lead developer, used Corona SDK to build Gnomie Farmland Adventure, which helped us create a visually rich application with lots of interactivity. Tim Ott did all the top-notch graphic design work to help bring this together. Helping this app to stand out in its class and finding the correct market approach is Chris Halcon and Kiernan McGuire.
We hope you and your kids enjoy Gnomie Farmland Adventure as much as we enjoyed making it!